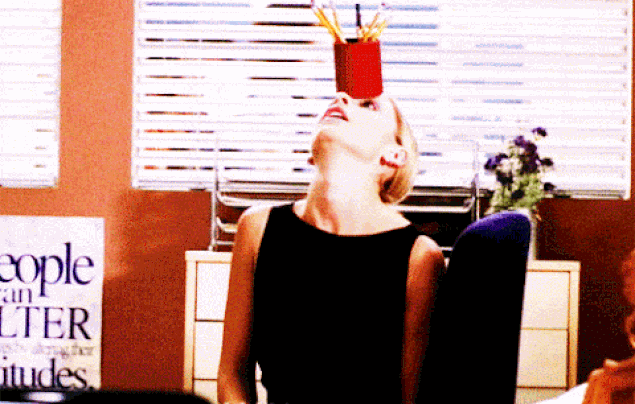 Have you ever had so many thoughts, rambled thoughts to be exact, but you cannot even start with the first word/s to describe those silly thoughts?
YES?
NO?
YES?
I even mentioned thoughts three times in one sentenced. Tsk. .
Well, I've got some problems with that. Hindi na yata ako marunong magsulat nang hindi tungkol sa trabaho. You see, I write for a living and sometimes I feel the "burn out" phase. Parang ngayon lang. I don't know exactly what I'm feeling. Ang dami kong dapat umpisahan regarding work but here I am, typing shit. Lilipas din naman siguro 'to. Baka kulang lang sa tulog kasi ilang gabi na rin na hindi okay yung sleeping pattern ko. On and off, parang mag-syota lang na hindi maka-decide kung maghihiwalay ba for good or tuloy lang experiment sa kung sino ang unang bibitaw. But seriously, I'm having bad sleeping pattern last week and I hate it. Sisisihin ko ang humid weather sa gabi. Wala kaming aircon sa bahay kaya kapag mainit ang panahon, mainit rin sa loob ng bahay. Parang summer these days kapag walang ulan. Gusto ko ulit bumalik ng Baguio kahit kagagaling ko lang dun two weeks ago.
Kaninang umaga, I had two meetings and they went well naman. I felt productive but still, I don't know. I'm currently doing some slides for coaching sa work this week. Less than 20 slides lang naman for the first subject matter kaso di ko pa rin tapos. I've got two more subjects that needed slides but my mind is out of focus. On top of that, I've got new task due in two weeks. I have no idea anong uunahin ko sa new task.
OMG! Naalala ko na naman 'yong inflation rate ng Pinas, tumataginting na 6.4 percent. Tumaas na naman yung UV Express pamasahe ko ng 5 pesos, twice this year na ha.
Anyway, I wanna share these couple of songs that are on loop for several days now:
1. HELPLESS – RICO BLANCO
This one was in the album Your Universe and sana pala na-discover ko 'to before pa.
2. NIGHTSHIFT – TANDEMS '91
Fan ako ng local musician since they released their first couple of tracks four years ago. Check their "At Last"
3. PARADOX – DRIED CASSAVA
They're Indonesian indie band. Nakakatuwa, first time ako makarinig ng Indonesian music, at indie pa. Trip ko 'to.
4. SIMPLE, STARVING TO BE SAFE – DAPHNE LOVES DERBY
5. STEP OUT – José González
Sana ma-achieve ko rin yung napuntahan ni Walter!
6. MAYBE – Jensen Gomez & Reese Lansangan
I always pick the saddest songs. Chos!
7. ALL WE DO FOR LOVE – BENNY SINGS
"Is it worth it / Can we prove its existence"
8. PROTOTYPE – OutKast
One of the best ng OutKast.
9. SPARKS – Coldplay
One of my faves sa Parachute album.
10. GRAVITY – John Mayer
This is a live version and way better than the album version, in my opinion. Two weeks ago, nasa Baguio ako and we visited the Baguio Craft Brewery, and there's duo performing and one of their songs on the set was this song.
11. I MELT WITH YOU – Richard Cheese
Short but super suave this version. ❤
12. ALL NIGHTER – Franco
Pang-diinan. Hahaha!
13. DO YOU EVER THINK OF ME – Corinne Bailey Rae
14. GET TO KNOW YOU – Mayer Hawthorne
Son, this man knows his Motown roots.
15. CROSS MY HEART – Everything But the Girl
I just love the song. Melody-wise, this song stays forever on my list.